I don't want to look like I'm wearing a tarp during pregnancy, so where's all the good stuff?
This is officially a no tarp zone, you may enter mama.
Being pregnant is amazing but dressing for your growing bump is not always an easy process. Some maternity clothing is straight up uncomfortable while others are just not flatting at all. Nay.
A woman wants to feel confident, sexy, and happy in her clothes. She wants to leave the house feeling good.  When you're feeling good, your day flows better and just seems to be more pleasant overall.  Amiright?
Pregnancy is no different, a girl wants to feel good!  During pregnancy, the body is growing, nurturing, and preparing for the birth of a little miracle.  Cue 'The Circle of Life', my gosh get the Lion King on stat.
Do you see how fast pregnancy brain pulls you off track?!
Back to it.  The purpose of maternity clothes is to allow you to have a safe and comfortable pregnancy.  There is no need to squeeze into those high school jeans now mama... sit back and get comfy!
It's been said that maternity clothes are drab or shapeless and many moms have said they didn't want them because of that reason.  We get it.
Luckily for us moms today, we've got more options.  If you're into basics, you're set.  If you're into trendsetting, you're set.  If you need maternity clothes for work, you're set!  There are many great maternity stores catering to stylish and comfortable pregnancies and we're here to share them with you!
We found a few important tips when dressing to feel and look good during pregnancy. There are some simple do's and don'ts that'll help you feel like a million bucks, scratch that why not 100 million?
Here are some tips for looking and feeling good during your pregnancy.
Dos and don'ts (not donuts 😉) for maternity clothing
DON'T feel like you need to dress 'plain' because of your bump. Your bump is f***ing beautiful and if you normally love color and prints, keep on that train. Many people opt for dark colors when they are pregnant and it makes sense. We all know black is trimming, but there's zero need to stuff your belly in black all the time. Lighter colors, on the other hand, can actually be really flattering to your bump and generally make your skin glow.
You don't have to stay away from patterns either! Stripes on maternity clothing can look really good and trendy so just experiment and don't be afraid to stand out.
DO get a decent pair of jeans! A lot of women live in leggings while they are pregnant, but it is worth investing in at least one pair of decent jeans. Jeans give you the ability to dress up or keep it casual and add another look to your arsenal. A pair of designer jeans with an adjustable waistband is a must and don't forget, you can always sell them when your pregnancy is over. #cha-ching
DO choose your pre-pregnancy size. Maternity pieces are designed in such a way to accommodate your growing body and you should not need to size up at all. Stick to your pre-pregnancy size and your outfits of choice should be the perfect fit. Example, if you were a size 12 pants pre-pregnancy, grab the size 12 pants in the maternity section. The pants will be fit for maternity and should have a comfortable waistband also.
Where is the best place to shop for maternity clothes?
Continuing on with the theme, where are the best places to shop for comfortable and stylish maternity clothes? Do you ever wonder where your grandma shopped for maternity clothing? Did they make their clothes back then? It's amazing to think about the evolution of life in general, but maternity clothing has to be so different today!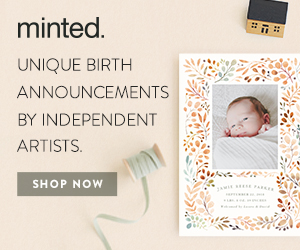 When planning for your maternity wardrobe, there are a few staples you'll want to have.
Bras
Underwear
Pants
Legging
Top
Kimonos or layering pieces
Dresses  
Grabbing a couple of basics is a great idea like tank tops and basic tees. It's easy to layer those and give you a 'dressed up' chic look with little effort. Here are a few of our favorite maternity brands to make you feel sexy af during your pregnancy 🙌🏽
As moms, or soon to be moms, we're obsessed with convenience and comfort.  These are definitely great convenient options and places you'll want to buy maternity clothes from.
Kindred Bravely - If you haven't heard of Kindred Bravely you're in for a treat! Their aim is to help you create a comfortable pregnancy whether you're 9 weeks or 9 months pregnant. Kindred Bravely is a family owned maternity brand that offers high-quality designs and simple styles that you can wear during the time you are pregnant and beyond. #bonus
We love their mission and empowerment to help women feel beauty during and after pregnancy.
What we love about them is they offer some fabulous basics at really great prices. They're starting to introduce different pieces of clothing like the kimono pictured below (which we freakin' love). Kindred Bravely really does a great job listening to their customers and creating products to fit their needs and experience. We love Kindred Bravely most for their comfortable undergarments and also their labor and delivery robes. What an awesome baby shower gift idea!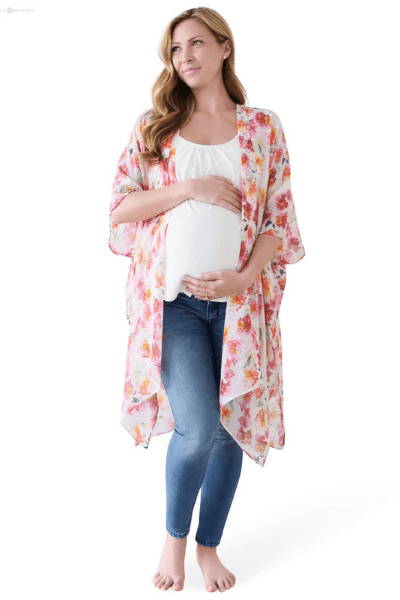 Some of their most popular maternity pieces are loungewear, bras, gowns, and pregnancy accessories. Their bras are super loved for being really high quality and really comfortable for new breastfeeding mom's.  
Shop Kindred Bravely online.
Shop Kindred Bravely on Amazon
Hatch Collection - For beautiful clothes no matter what your style might be, Hatch Collections is an effortlessly cool brand that offers style and comfort throughout pregnancy. They have a large collection of fashionable maternity clothes and simple to navigate website. This is our favorite store for maternity clothes overall, although it is a bit more pricy.
Hatch Collection carries everything from swimwear, dresses, jeans, jumpsuits, everyday essentials and virtually everything else that you could possibly need for pregnancy and post pregnancy. The models do a great job with carrying out proper expectations for the pieces and give cool styling ideas along with it. We love the bottom of the site where you can shop based on your stage of pregnancy. Super clever and something we haven't seen before! Well done Hatch.
Shop Hatch Collection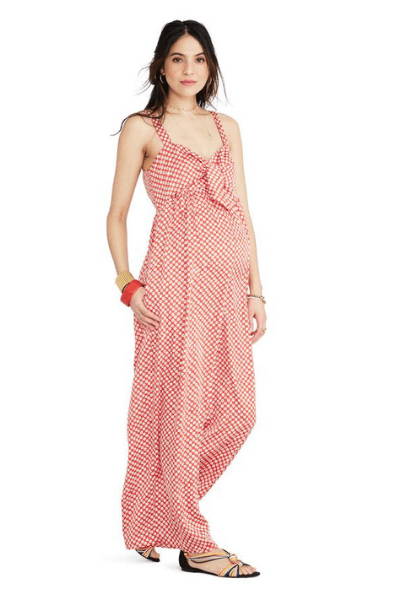 Motherhood Maternity  Last but definitely not least is Motherhood Maternity, who can be found on Amazon Prime. This affordably priced brand has everything you need when you are pregnant. Their selection isn't as trendy as Hatch, but they offer some great pieces at really good prices (and free Prime shipping!)
One thing that they do really well is their jeans, they fit really well and come in a range of different styles/colors to suit the look you would have gone for even before your pregnancy. They have a lot of different eye-catching dresses that are great maternity options for the workplace.
They offer a variety of maternity clothes but our favorite things are the basics and prices. From work-wear to chilling at the pool and so much more, this brand has you covered.
Shop Motherhood Maternity
Blanqi is a modern maternity and nursing brand that we are slightly obsessed with.  Their support tanks for a growing belly are nothing short of amazing and their yoga pants, ma gosh.  
We love their modern style, it's chic and timeless.  This is the opposite of drab and you're sure to find some favorite wardrobe staples shopping with them.
If you're apprehensive about buying maternity clothes 'because it's only 9 months', I was the same way. You don't have to do a crazy splurge, but your growing body will appreciate having some comfortable options.
You can also trade maternity clothing with friends! My mom always told me she'd trade clothes back and forth with her sisters in law when they were in between pregnancies. What a great idea!
Hope this list is helpful for you and you're ready for a comfortable pregnancy and beyond.
---