Every year around this time, moms around the world are racking their brain for the perfect Father's Day gift. How do I know you ask, ahem... well, I'll tell you...
I tend to smile and kiss my hubby every year and remind him that I am like the ultimate gift. It always seems like a great idea, but now that I think of it, he's never actually smiled back when I've said that. I'll be damned.
This year is going to be the year I knock his socks off (if he actually wore them). Like, those socks will shoot off to Mars alongside SpaceX, just wait Elon.
I've been searching high and low for the perfect gift and I've got a few ideas. The cool thing, is that if you're looking for a gift for your husband, you can easily add 1. Sex and 2. Food as near guaranteed wins, and follow up with a cool gift and he's the happiest clam on the planet.  
Here's a few things on my list:
1. Sports gear.  
Low hanging fruit ;) If he's a sports fan, this is an easy win! NFL, NBA, MLB, NHL, college, etc, grab him some gear. We are sports freaks up in here, so conveniently I dig this shop so I can grab matching gear for myself (smart AF)... and maybe my kids if they don't annoy me during checkout.
2. A Babysitter
Not for my husband, although that might not be out of the question. Something we're always trying to get better at is having dates. Some prefer date days, some prefer date nights, we prefer anytime we can hangout together without one of our children faking a meltdown or throwing food at us. It's a glorious thing after all. I've heard great things about this company, so I'm adding them to my list of Father's Day ideas.  
3. Plan a Day Together
Experiences are the riches of life, but get them through Groupon so you can save money. Tiffany Haddish, you've gotta point. I always check groupon for cool adventures both at home and on the road. We've done massages, boating, sightseeing, wine making, exercise classes, and even bought 1800 count Egyptian cotton bed sheets there like every other person on the planet. Our life philosophy is to experience life together and invest in 'presence' more than 'presents'. Sometimes it's just easier to give a damn present, but if you have time and bandwidth to plan a day, DO IT. You won't regret making memories with your man.
4. Surprise Getaway
What would he do if you gave him a card with an itinerary for the next week together? Bonus if you pack his bag for him! I stalk this site regularly and drool over the incredible trips they've got listed. Before you say 'UM NAH, too expensive', take a peek first! They've got some crazy good rates, better than any I've seen. Jumping on the sentimental 'presence' train again, this would be a lifelong memory. I also LOVE that trips are preplanned. I am acutely aware that planning is not a passion or strength for me, so I love the fact that they're done for you. If I decided to surprise my hubby with one of these trips, we'd most likely stay a few extra days and adventure on our own afterwards.
5. Smoker
I'm getting to a point where I'm realizing all of these gifts are selfishly for myself too. Stay focused, stay focused, OOH-SAHHH, it's for him, it's for him. So my next idea for him is a smoker. My mouth is watering thinking of all the sexy things he can do with it; smoke that salmon, steak, pork, chicken, or veggggggggies. MMMM. I'm eyeballing this one hard, oh yeah, I see you daddy.
6. New Mattress
I'm going nonconventional here, but I'm also going with the element of surprise and absolute freaking comfort. I dunno about you, but I talk my hubby to sleep regularly. I'm rattling off the events of the day and look over and poof, bruh is sound asleep. 'No babe, I always listen to you', he says. PSH.  He works hard and I can't blame him. Wait a minute, I wonder if he reads these? Ahem, if you are reading this, I'm just trying to be nice, I work hard too, better listen to me when I'm talking to you! #mychickbad
7. Smart Watch
My husband really wants this watch, he had an old Samsung smart watch and it broke. How are we to share a smart watch is my question? This one is the least exciting for me ;) Ahem, consciously aware, not selfish.
8. Gym Membership
As I'm typing this I realized I just signed us up for a new gym 3 weeks ago. What was I thinking? Darnit, I clearly was not. What does your man enjoy for fitness? Ju jitsu? Running? Cross Fit? Weights? There are thousands of great gyms and fitness clubs out there to choose from! Find one in your area that makes most sense for your husband (you!) and your family and go grab a membership. They're mostly month to month memberships and usually have a week or so free trial so you can be sure you're picking a good fit. Some examples of larger, great gyms are; UFC Gym, Crossfit, 24 Hour Fitness, Soul Cycle + Fit Body Boot Camp.  
Image: Jason Momoa, everybody say hiiiiii Jason.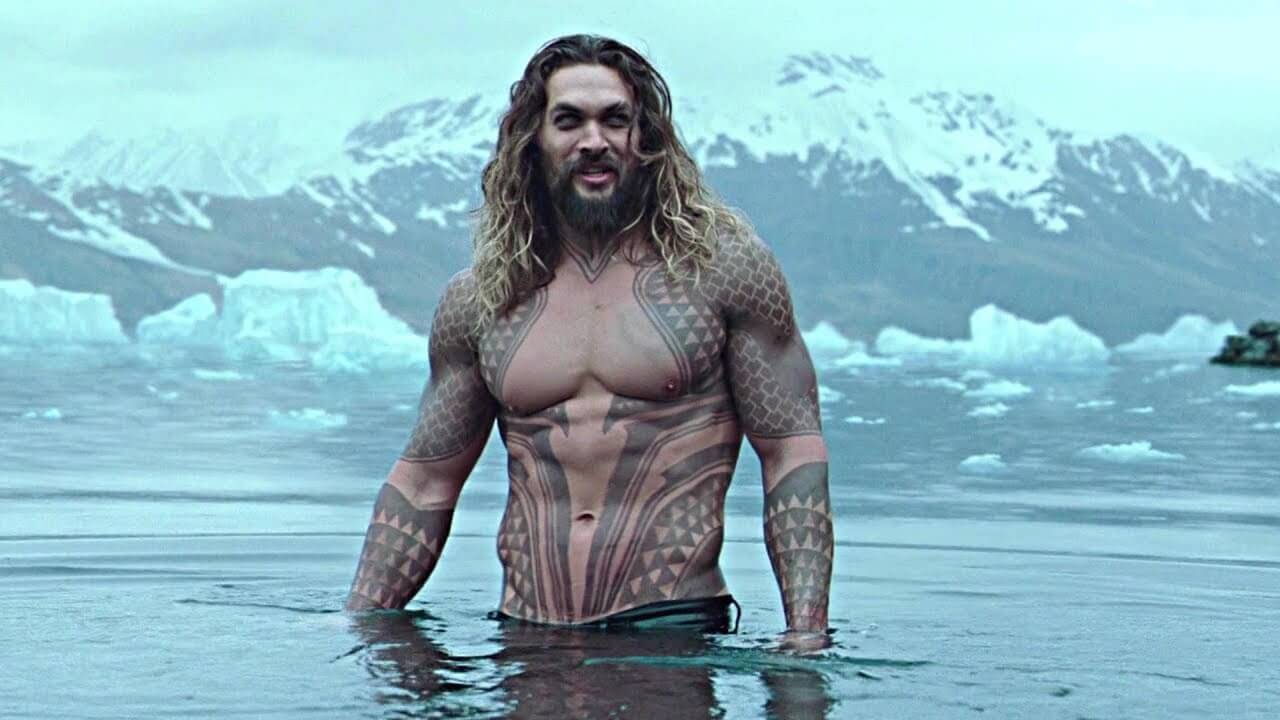 9. Home Brewing Kit
If your hubs is not into beer, this won't work. Home brewing is on the rise and it's a hit with lots of our friends. I prefer the sampling part myself, but I think my husband would take great pride in creating his own beer from scratch. Love this idea the more I think about it! If your man isn't into beer, perhaps try this Kombucha kit? 
10. New Clothes
Calling all fashionistos, aka men who love fashion. I recently discovered this brand and am loving their laid back style. They've got a casual 'beachy' feel to their clothing line and everything looks comfy AF. Side note, I just happened to peruse the women's section and fell in love with a handful of their bathing suits. #sendhelp